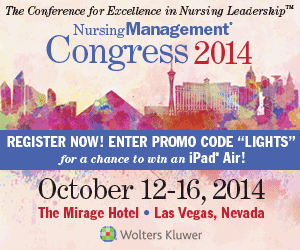 New Summer CE Collection! As summer approaches, we must become more vigilant about the conditions that increase in frequency due to outdoor activities. This collection includes topics related to skin cancer, injuries, bites, and heat-related illnesses.
Do you practice in a state with specific requirements for continuing education (CE) credits? Several states in the U.S. require contact hours related to particular clinical topics. Now, you can view your state's requirements on NursingCenter.
Featured Video! When it comes to patient safety, it's always good to remember the basics. The eight rights of medication administration should be adhered to for every medication you give.

On NursingCenter's In The Round…

Use these articles and CE related to Translating Evidence into Clinical Practice to help you implement evidence-based practice in your practice. We've organized the content by topic so you can easily find the evidence you need.
Find out about upcoming conferences related to evidence-based practice. Stay up-to-date with the latest information, meet your continuing education requirements, network with colleagues, and more!

Recent genetic discoveries and genomic innovations have transformed the diagnosis, classification, and treatment of cystic fibrosis. Learn about Genomic Breakthroughs in the Diagnosis and Treatment of Cystic Fibrosis and how these breakthroughs offer hope for significantly greater longevity and quality of life.
AJN, American Journal of Nursing Share:




(2.3 contact hours)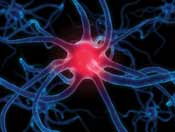 Gain a better understanding of neuropathic pain by looking at a patient who had an accident that resulted in a neuropathic pain syndrome that changed her life. Take some time to read Living with the Nightmare of Neuropathic Pain.
Nursing2014 Share:




(2.1 contact hours)
A comprehensive literature search was conducted and 6 studies were reviewed to evaluate the safety and effectiveness of the Treatment of Recurrent Clostridium difficile Infection with Fecal Transplantation.
Gastroenterology Nursing Share:




(2.5 contact hours)
Review our Recommended CE list on hypertension guidelines, health care disparities in the LGBT population, the Glasgow coma scale, and more...

Depression is a common finding after an acute stroke and often interferes with the ability of the patient to participate in the rehabilitation process. Discover the latest research about Screening, Diagnosis, and Treatment of Post-Stroke Depression.
Journal of Neuroscience Nursing Share:



Nursing informatics is a well-established specialty within nursing, which has evolved to be an integral part of healthcare delivery and a differentiating factor in the selection, implementation, and evaluation of health information technology that supports safe, high-quality, patient-centric care. Learn more in Nursing Informatics: A Specialty on the Rise.
Nursing Management Share: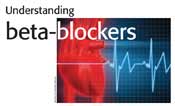 This article explains how beta-blockers work for various conditions by reviewing the physiologic effects of beta-blockers on the sympathetic nervous system (SNS). Don't miss Understanding Beta-Blockers.
Nursing2014 Share:



Browse our Recommended Readings on pulmonary artery hypertension, BRCA1 and BRCA2, nutrition for the critically ill post-bariatric surgery patient, and more…

Read the articles in the latest Featured Journal online only on NursingCenter. The Featured Journal gives you the opportunity to get acquainted with the kind of coverage and clinical information it has to offer. Get to know our journals. The current Featured Journal is....