Join the conversation on NursingCenter's In The Round! The latest posts on our blog include:
New CE added to our CESaver Collection! Take advantage of this collection, your one-stop resource for nationally recognized contact hours -- for one low annual fee.
In eBooks, The Editor's Handbook is now available for $19.99. This price does not include CE.

Enjoy free access to the articles in our featured collection, Clinical Update: Dermatitis . Get the latest news and read all related content from our journals.
Myths and misconceptions abound in pop culture, stay in touch with the portrayal of dermatology in the media to ensure your patients are in the know.
Get the latest skin care news and articles delivered to your inbox each month in Skin Care Insider.


Within the last 2 years, more evidence has been identified concerning genetic links between the comorbidities of alcoholism and depression. Increase your understanding of these disorders and review the long-term effects of alcohol abuse, including alcoholic cirrhosis and hepatic encephalopathy, in Alcoholism & Depression.
Home Healthcare Nurse Share:



(2.3 contact hours)
Celiac disease is a T-cell-mediated, autoimmune, genetic illness that targets the small intestine and typically resolves with removal of gluten from the diet. Brush up on prevalence and risk, pathophysiology, clinical presentation, diagnosis, treatment options, and nursing implications by reading Celiac Disease: A Medical Puzzle.
AJN, American Journal of Nursing Share:




(2.5 contact hours)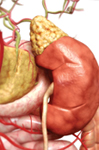 This article describes adrenal cortical insufficiency (also called Addison disease) and adrenal cortical hypersecretion (also called hypercortisolism and Cushing syndrome), and explains how to recognize and manage these conditions. Don't miss Adrenal Cortex Disorders: Hormones Out Of Kilter.
Nursing2012 Share:




(2.3 contact hours)
Review our Recommended CE list on solving the puzzle of Alzheimer disease, healthcare delivery: which way do we go?...