Use evidence-based protocols to provide safe patient care and minimize or avoid the occurrence of "never-events." The following collections have been created to help you understand best practices to maximize patient safety and help you meet your continuing education needs:

It is critical that we all have a solid foundation in informatics as technological advances influence our day-to-day nursing practice. This is especially true in the areas of communication and documentation. Take some time to examine our Nursing Informatics CE collection – it's available at a reduced rate of $19.99 for 8 contact hours!

New articles have been added to Translating Evidence into Clinical Practice! We've organized the content by topic so you can easily find the evidence you need.
Find out about upcoming conferences related to evidence-based practice. Stay up-to-date with the latest information, meet your continuing education requirements, network with colleagues, and more!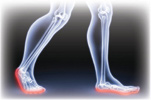 Distal sensory peripheral (DSP) neuropathy causes loss of protective function and puts patients at elevated risk for injury, infection, and falls. Review HIV Peripheral Neuropathy and Foot Care Management A Review of Assessment and Relevant Guidelines.
AJN, American Journal of Nursing Share:




(2.5 contact hours)
In Easing the Burden on Family Caregivers, the author describes caregiver burden as experienced by those caring for stroke survivors and provides information and resources nurses can use to help patients and their caregivers manage stressful circumstances.
Nursing Management Share:




(2 contact hours)
Postoperative nausea and vomiting is one of the most undesired complications of anesthesia and surgery. Read about underlying causes, potential complications, prevention and treatments, and nursing considerations before and after surgery, in Preventing Postoperative Nausea and Vomiting.
Nursing2013 Share:




(2 contact hours)
Review our Recommended CE list on reducing readmissions, routine dyspnea assessment, bipolar disorder...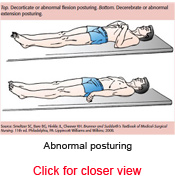 This article reviews not only how to perform a focused neurologic assessment, but also how to tailor it to a patient's clinical status. Don't miss Performing a focused neurologic assessment.
Nursing2013 Share:



Teaching nurses how to communicate with empathy is crucial to unleash the true potential that empathy has to transform and heal. Four active listening skills and six compassion-based skills are defined in Teaching Empathy and Other Compassion-Based Communication Skills.
Journal for Nurses in Professional Development Share:



Guillain-Barré syndrome (GBS) is an idiopathic postinfectious immune disease that leads to progressive motor weakness due to damage to the myelin sheath. Read more and update your knowledge of the Treatment of Guillain-Barré Syndrome.
Journal of Infusion Nursing Share:



Browse our Recommended Readings on transporting sedated patients, California's nurse-to-patient ratios, providing end-of-life care, and more.

Read the articles in the latest Featured Journal online only on NursingCenter. The Featured Journal gives you the opportunity to get acquainted with the kind of coverage and clinical information it has to offer. Get to know our journals. The current Featured Journal is....