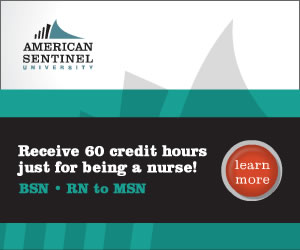 AJN's contributing editor for legal issues, nurse and attorney Edie Brous, JS, MS, MPH, RN authored a three-part series discusses nursing disciplinary actions. Also included are tips for maintaining one's license in good standing. LEGAL CLINIC: Professional Licensure Protection Strategies is a great resource which is also available for CE credit.
Lippincott's 2013 Nursing Career & Education Directory is now available and free to read online! Content includes advice for new graduates, transitioning into an educator role, implementing evidence into practice, and more!
Stop by and visit our blog, NursingCenter's In The Round! Recent posts include:

A new CE has been added to the JBI Best Practice collection: Strategies for the Management and Prevention of Hypothermia within the Adult Perioperative Environment.
Visit the home page of Lippincott's Evidence-Based Practice Network to get the latest recommendations and guidelines. New featured articles have been added too – read them free online!
Find out about upcoming conferences related to evidence-based practice. Stay up-to-date with the latest information, meet your continuing education requirements, network with colleagues, and more! Also, access archived webcasts from OVID to help you understand the evidence and improve outcomes.

Here are some of the most important drugs approved in 2012, including a new agent to treat erectile dysfunction, a delayed-release form of prednisone, and a topical foam for acne treatment. Take some time to read Drug Updates and Approvals: 2012 in Review.
The Nurse Practitioner: The American Journal of Primary Health Care Share:




(4 contact hours/4 advanced pharmacology hours)
Does technology improve or impede the care we deliver to patients? Discover the findings from the latest Nursing Management survey by exploring Technology at the Bedside: How Connected Are You?
Nursing Management Share:




(1.8 contact hours)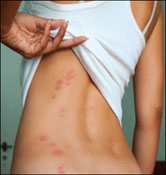 Parasites living in or on the body spell trouble for not only your patient, but also for those with whom your patient comes in contact. Get information about controlling and preventing the spread of common parasitic infections by reading Parasites: What's Eating Your Patient?
Nursing Made Incredibly Easy! Share:




(2 contact hours)
Review our Recommended CE list on nontoxic cure for APL without chemotherapy, best-practice transfusion strategies, irritability in the pediatric population ...