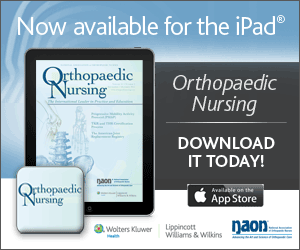 Our collection of specially-priced continuing education articles continues to grow! New additions include:
LPN collection – includes content on end-of-life care, third-spacing, and bathing patients with dementia
Nursing informatics – most of us, if not all, are impacted by technological changes occurring in our workplaces
Bariatric surgery – get the need-to-know information when caring for this patient population
Stop by and join the discussion at NursingCenter's In The Round. Recent posts on our blog include:

Find out about upcoming evidence-based practice conferences. There are several taking place in October!
Also, check out our latest featured articles and CE on the home page.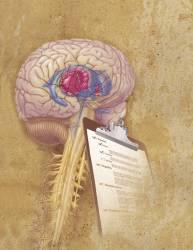 Parkinson disease is the second most common neurodegenerative disease in older adults, affecting at least 500,000 people in the United States. Brush up on the basics of this progressive neurological condition by reading Management of Patients with Parkinson Disease.
The Nurse Practitioner: The American Journal of Primary Health Care Share:




(2.5 contact hours)
As frontline care providers, nurses need to recognize that maintaining oral hygiene to prevent ventilator-associated pneumonia is an infection control priority. Included in the article, Mouth Care to Reduce Ventilator-Associated Pneumonia, is an evidence-based, step-by-step guide to providing optimal oral care for intubated patients.
AJN, American Journal of Nursing Share:




(2.3 contact hours)
In the fifth edition of the Diagnostic and Statistical Manual of Mental Disorders (DSM-5) issued in May 2013, hoarding disorder was reclassified as a diagnostic disorder. Find out more about this disorder, including identifying patients who hoard, treatment, and nursing interventions by exploring Shining a Light on Hoarding Disorder.
Nursing2013 Share:




(2.3 contact hours)
Review our Recommended CE list on clinical decision making by new graduates, screening for intimate partner violence, loneliness and quality of life in chronically ill rural older adultson ...