Several states in the U.S. require contact hours related to particular clinical topics. Let us help you fulfill your requirements using peer-reviewed, evidence-based content from Lippincott's nursing journals.


Hurry! Just a few seats remain at the Clinical Symposium on Advances in Skin & Wound Care!
Discover the latest plastic surgery and dermatology research findings and developments and make sure that the care you provide is based on current evidence-based practice. New treatment options developed based on skin care research will be presented here, along with drug information including drug approvals, warnings, and recalls, as well as new aesthetic treatments or changes in recommendations.

In this article, the authors walk through three patient examples of colostomy, ileostomy, and urostomy to help you educate hospitalized patients after surgery so they're prepared to care for their ostomy after discharge. Don't miss The Ins and Outs of Ostomy Management.
Nursing Made Incredibly Easy! Share:




(2.3 contact hours)
Hospitalized patients who are suffering from cognitive impairment, delirium, suicidal ideation, traumatic brain injury, or another behavior-altering condition are often placed under continuous observation, yet the potential for agitation still exists. Read about a quality improvement project developed for Decreasing Patient Agitation Using Individualized Therapeutic Activities.
AJN, American Journal of Nursing Share:




(2.4 contact hours)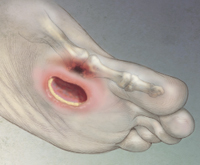 Two to three percent of people with diabetes will develop a foot ulcer each year. In Understanding Diabetic Foot Ulcers, review proper assessment techniques and treatment options for patients with diabetic foot ulcers to help minimize complications.
Nursing2013 Share:




(2 contact hours)
Review our Recommended CE list on clinical decision making by new graduates, barriers to screening for intimate partner violence, laparoscopic surgery...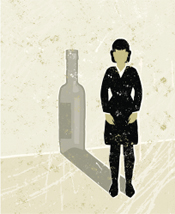 Problematic use of alcohol, tobacco, and other drugs, including prescription medications, contributes to increased risk for injury, illness, suffering, and premature death across the lifespan. Learn strategies for Addressing Substance Use in Primary Care.
The Nurse Practitioner: The American Journal of Primary Health Care Share:



"In an uncertain future, we believe that only those willing to take a chance on processes that support frontline staff-driven improvements will be able to navigate health care organizations toward success." Don't miss this SPECIAL FEATURE: Nursing Staff Innovations Result in Improved Patient Satisfaction.
AJN, American Journal of Nursing Share:





Hypertension and hypotension occurring within minutes of the other can cause a showering of embolized blood clots to travel to the brain, heart, or lungs. The aim of this article is to describe the relationship between blood pressure lability and ischemic stroke, including triggers, implications, and treatment options. Take some time to read Blood Pressure Lability: Triggers, Implications, and Options.
Critical Care Nursing Quarterly Share:



Browse our Recommended Readings on combating compassion fatigue, five more tips for stopping sticks, acute diabetes management, and more.

Read the articles in the latest Featured Journal online only on NursingCenter. The Featured Journal gives you the opportunity to get acquainted with the kind of coverage and clinical information it has to offer. Get to know our journals. The current Featured Journal is....