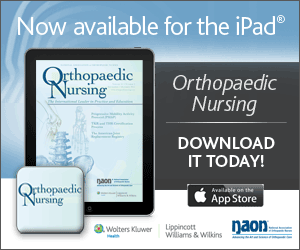 Caring for patients with stroke can be challenging. When a stroke is occurring, it is critical to distinguish the symptoms from other diagnoses. Determining the type and location of stroke is yet another difficulty. Further challenges are met with treatment and rehabilitation. Let us help you manage these complex issues by offering you this collection of resources all about strokes.
Browse topical collections of CE activities available at discounted prices! New collections include:

A new best practice CE is available from JBI! Don't miss Effectiveness of Music Listening in Reducing Depressive Symptoms in Adults.

Improved treatment options, advances in prevention, and changes in health policy have transformed HIV into a chronic disease. Learn more in Keeping Pace with HIV: A Clinical Overview for Nurse Practitioners.
The Nurse Practitioner: The American Journal of Primary Health Care Share:




(2.8 contact hours)
Nurses should assess for loneliness as part of their comprehensive assessment of patients with chronic illness. Learn more by reading Original Research: Loneliness and Quality of Life in Chronically Ill Rural Older Adults.
AJN, American Journal of Nursing Share:




(2.5 contact hours)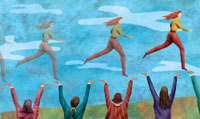 In Combating Workplace Violence with Peer Mentoring, the authors discuss ways that peer mentoring can attenuate negative perceptions, facilitate proactive workplace problem solving, and create a more supportive culture.
Nursing Management Share:




(2.1 contact hours)
Review our Recommended CE list on neuromuscular diseases in pregnancy, keeping pace with HIV, positive deviance in nursing...