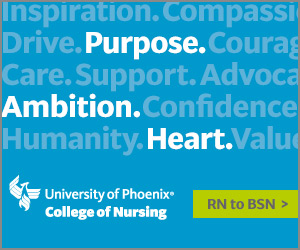 Bariatric surgery has become an increasingly common treatment for obesity, and nurses encounter its related complications no matter our practice setting. This collection of 7.6 contact hours, which is available at a discounted rate of $19.99, offers you the need-to-know information when caring for this patient population. Browse more CE collections available at discounted prices.
The current issue of our featured journal, Advances in Nursing Science, focuses on Peace and Health. Get an inside look at this issue with our latest blog post on NursingCenter's In The Round.
Don't miss free access to our journal articles in Clinical Update: Skin Disease in HIV. Also get the latest news and web resources to enhance your learning.
Discover upcoming conferences and workshops related to dermatology nursing and skin care. Several are coming up in October!

Broaden your knowledge of practices used in the transfer and treatment of pregnant inmates and learn how you can advocate for pregnant, incarcerated women – both on a political level and at the point of care. Take some time to read Care of Pregnant Women in the Criminal Justice System.
AJN, American Journal of Nursing Share:




(2.5 contact hours)
Nurses play a pivotal role in the screening process for intimate partner violence. What Are Barriers to Nurses Screening for Intimate Partner Violence? Find out by exploring this anonymous cross-sectional survey study of hospital-based nurses from a 450-bed level I trauma center.
Journal of Trauma Nursing Share:




(2 contact hours)
In Hidden dangers: Non-Lyme tick-borne diseases, learn about seven infections caused by ticks, including the causative pathogen, signs and symptoms, diagnosis, and treatment, as well as preventive measures.
Nursing2013 Share:




(2.5 contact hours)
Review our Recommended CE list on on chronically ill rural older adults, combating workplace violence, respiratory depression...