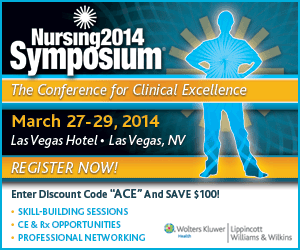 Many of us encounter ethical dilemmas quite often in our practice. When it comes to end-of-life issues, these dilemmas can have a profound impact on us as individuals. Please explore our newest CE collection, Ethical Issues at the End-of-Life, for a selection of articles on this topic.
We are pleased to announce a new journal available on NursingCenter! The International Journal of Evidence-Based Healthcare is a fully refereed journal that publishes original scholarly work from the international Joanna Briggs Institute and Collaboration.
Have you noticed the new 'share' options on each of our article pages? We hope this new feature makes it easier to share the content from our journals!

Several new CE activities from JBI & LWW have been added to the EBP Network:

Age-Friendly Nursing Interventions in the Management of Older People in Emergency Departments

Canine-Assisted Activities (CAAs) for Older People Residing in Long-Term Care

Educational Interventions to Raise Men's Awareness of Bladder and Bowel Health

Understanding the concepts of various cultures can keep the lines of communication open and help elicit the necessary information to make the end-of-life experience as comfortable as possible. Be sure to read Cultural Considerations at the End of Life.
The Nurse Practitioner: The American Journal of Primary Health Care Share:




(2.1 contact hours)
The results of this study indicate a shift from the traditional work patterns of newly licensed registered nurses, who often began their careers in hospitals. Learn about changing trends by reading Original Research: Changing Trends in Newly Licensed RNs.
AJN, American Journal of Nursing Share:




(2.5 contact hours)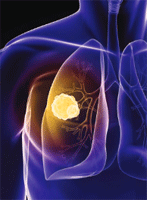 Review the risk factors, clinical manifestations, diagnosis, management, and nursing care of the patient diagnosed with the most common type of lung cancer, non-small cell lung cancer (NSCLC), by reading Non-Small Cell Lung Cancer: Recent Advances.
Nursing2014 Share:




(2.8 contact hours)
Review our Recommended CE list on communicating respectfully with people who have disabilities, a review of hospital-based programs targeted to reduce readmissions...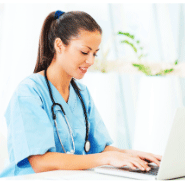 This article explains advantages to high-tech, but potentially intimidating, mobile nursing workstations and suggests some ways to keep the caring in nursing while using them. Discover How to Bring Caring to the High-Tech Bedside.
Nursing2014 Share:



In this article, the authors illustrate how a nursing unit at University of North Carolina (UNC) Hospitals in Chapel Hill changed its model of care to improve both nurses' ability to delegate and communication among RNs and nursing assistants. Don't miss Hard Facts about Soft Skills.
AJN, American Journal of Nursing Share:





Properly caring for PICC lines helps keep them optimally functional for a longer time; decreases infection rates; and increases patient safety, satisfaction, and usage. Learn more by reading I.V. Essentials: Picking up on PICC Lines.
Nursing Made Incredibly Easy! Share:



Browse our Recommended Readings on mitigating the cacophony of beeps, an alternative to satisfaction surveys, effective communication at change of shift, and more.

Read the articles in the latest Featured Journal online only on NursingCenter. The Featured Journal gives you the opportunity to get acquainted with the kind of coverage and clinical information it has to offer. Get to know our journals. The current Featured Journal is....