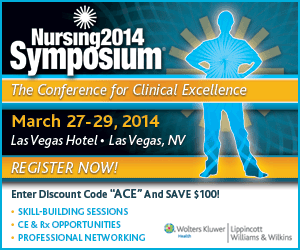 When it comes to end-of-life issues, ethical dilemmas can have a profound impact on us as individuals. The three CE articles in our new collection, Ethical Issues at the End-of-Life, can be read free on NursingCenter. For CE credit, you may take advantage of the special offer of 7.4 contact hours for $19.99.
AACN's Choosing Wisely list includes 5 evidence-based recommendations to help improve care and avoid unnecessary testing. As a NursingCenter member, you can access related content online from our journals FREE!
We are starting a new column on our blog titled "Nurses on the Move." Please enjoy this first post and get to know the exceptional nurses who work right here at NursingCenter.com! Other recent blog posts include Well done, CVS! and some select CE articles that we shared for World Cancer Day.
With the Olympics underway in Sochi, the spotlight is on traumatic brain injury. Although the effects of concussion on pro football players has been widely studied and publicized, not much research has been done on the effects of multiple concussions suffered by snowboarders and skiers. We'd like to share this timely collection of traumatic brain injury articles published in the Journal of Trauma Nursing.

Check out these new updates on the Skin Care Network:

The forecast for drug development and approval into 2014 looks good. 2014 Update: Drugs on the Horizon provides a glimpse into the future, including drugs that are unique based on mechanism of action or other properties, are farthest along in Phase III clinical trials, and/or were very recently FDA approved.
Nursing Management Share:




(2.4 contact hours)
Each year thousands of patients lose their lives as a direct result of preventable medical events. We must remain vigilant in eradicating these preventable occurrences that negatively impact our patients and work to improve patient safety and outcomes. Don't miss Let's Talk About Safety! The 2014 Hospital National Patient Safety Goals.
Nursing Made Incredibly Easy! Share:




(1.8 contact hours)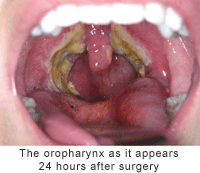 In Posttonsillectomy Pain in Children, the authors review the causes of posttonsillectomy pain, current findings on the efficacy of various pharmacologic and nonpharmacologic interventions, recommendations for patient and family teaching, and best practices for improving medication adherence.
AJN, American Journal of Nursing Share:




(2.3 contact hours)
Review our Recommended CE list on autoimmune hepatitis, communicating respectfully with people who have disabilities, human trafficking...

Approved by the FDA in 2010, the I.V. form of acetaminophen (ofirmev injection) is indicated to manage mild-to-moderate pain or moderate-to-severe pain with an adjunctive opioid. It can also be used to reduce fever. Take a closer look to learn All About Acetaminophen—I.V.!
Nursing Made Incredibly Easy! Share:



Currently, many providers treat hyperglycemia in the critically ill based on guidelines suggesting target glucose ranges between 140 and 180 mg/dL. However, recent literature has attempted to challenge this by comparing the effect of intensive insulin therapy (IIT) to conventional insulin therapy. Learn more by reading Glucose Management in Critically Ill Medical and Surgical Patients.
Dimensions of Critical Care Nursing Share:




What exactly is a "whistleblower" and what do you need to know about whistleblower laws? Be sure to read Whistleblower Liability: Are You Ready To Put Your Job On The Line?
Nursing2014 Share:



Browse our Recommended Readings on bleeding risk factors affecting warfarin therapy, lessons learned from litigation, an alternative to satisfaction surveys, and more.

FEATURED EDUCATION PROGRAM
---
The global leader advancing patient-centered care solutions, Planetree's educational offerings are designed to empower and inspire nurses to transform the care experience by engaging patients and families. Online courses and workshops teach practical ways to execute patient-centered care that reinvents workplace culture and improves quality. Register Today!

---
Read the articles in the latest Featured Journal online only on NursingCenter. The Featured Journal gives you the opportunity to get acquainted with the kind of coverage and clinical information it has to offer. Get to know our journals. The current Featured Journal is...