Join the conversation! Here are the latest posts on NursingCenter's In the Round:
Start the New Year off by making a commitment to professional development. Keep your knowledge and skills up-to-date by signing up for any or all of our free enewsletters!

The Joanna Briggs Institute Library offers some of their most important evidence-based content to individuals and students, including:
The Library of Systematic Reviews - Comprehensive systematic reviews of international research literature completed by trained JBI reviewers
Consumer Information Sheets - Standardized summaries, designed just for consumers of healthcare (resident/client, relatives, care provider)
Best Practice Information Sheets - Series of information guideline sheets produced specifically for practicing health professionals

In this baseline study, the authors asked foreign-educated nurses who were recruited to work in the United States between 2003 and 2007 about their hourly wages; clinical and cultural orientation to the United States; wages, benefits, and shift or unit assignments; and job satisfaction. Don't miss Original Research: Perceptions of Employment-Based Discrimination Among Newly Arrived Foreign-Educated Nurses.
AJN, American Journal of Nursing Share:




(2.5 contact hours)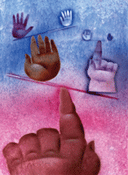 As a comorbidity, diabetes has a great impact on the course of the hospitalization and patient outcomes, so appropriate management is a critical aspect of inpatient care. Review the latest evidence-based guidelines about caring for hospitalized adult patients with diabetes in A balancing act: Achieving glycemic control in hospitalized patients.
Nursing2014 Share:




(2.3 contact hours)
Familiarize yourself with the Surviving Sepsis Campaign's updated recommendations for the care of patients with sepsis or septic shock by reading Get to know the international sepsis guidelines.
Nursing Made Incredibly Easy! Share:




(2.3 contact hours)
Review our Recommended CE list on the ups and downs of bipolar disorder, nursing recruitment and retention, bruising in physical elder abuse...

Healthcare professionals' increased knowledge and sensitivity can help them recognize the issues and challenges military nurses may face after returning home. Take some time to explore RESEARCH CORNER: Postdeployment: A military nurse's journey.
Nursing2014 Share: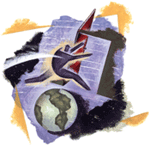 Here are top 10 tips for survival as a new manager! Learn essential advice to relieve some of the pressures of workload and time constraints in Manager matters: Braving the new manager world.
Nursing Management Share:





Are any of the Braden subscales were more strongly related to pressure ulcer occurrence than the Braden total score in obese and nonobese hospitalized patients? Find out by reading The Relationship Between Pressure Ulcer Prevalence, Body Mass Index, and Braden Scales and Subscales: A Further Analysis.
Advances in Skin & Wound Care: The Journal for Prevention and Healing Share:



Browse our Recommended Readings on safely transporting sedated patients, patient level outcomes, communication at change of shift, and more.

Read the articles in the latest Featured Journal online only on NursingCenter. The Featured Journal gives you the opportunity to get acquainted with the kind of coverage and clinical information it has to offer. Get to know our journals. The current Featured Journal is....