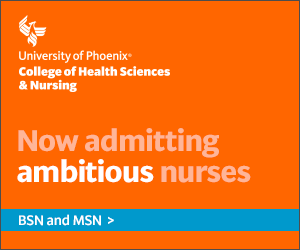 Stage III and IV pressure ulcers are considered "never events" by the CMS, meaning that when they occur in the hospital setting, the associated costs will not be reimbursed. Use the content in Never Events: Stage III and IV Pressure Ulcers to learn about best practices to maximize patient safety. Earn 7.2 contact hours for $34.99!
Join the conversation! Here are the latest posts on NursingCenter's In the Round:

Our current featured Clinical Update is Aesthetic Treatments. All content in this collection can be read free online!
Learn more about our society partners – the Dermatology Nurses' Association and the American Association of Plastic Surgical Nurses.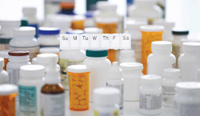 Although we have evidence-based information for deciding when to start a drug, sparse guidance exists for determining when and how to discontinue medications. Take some time to read Medication Appropriateness at End of Life: A New Tool for Balancing Medicine and Communication for Optimal Outcomes—the BUILD Model.
Home Healthcare Nurse Share:




(2.4 contact hours)
In Discharge Planning for the Patient With Chronic Pancreatitis, review the impact of chronic pancreatitis on the healthcare system, recommendations for appropriate discharge planning, and a case study demonstrating the discharge planning process.
Gastroenterology Nursing Share:




(2.3 contact hours)
Female sexual dysfunction is a common health issue that can have significant negative effects on overall well-being and quality of life. Brush up on Pharmacologic therapy for female sexual dysfunction, as well as the pathophysiology, clinical evaluation, and selected nonpharmacologic therapies.
The Nurse Practitioner: The American Journal of Primary Health Care Share:




(3.1 contact hours)
Review our Recommended CE list on care transition programs, dyspnea assessment, and bipolar disorder.

Guillain-Barre syndrome (GBS) is an idiopathic postinfectious immune disease that leads to progressive motor weakness due to damage to the myelin sheath. Update your knowledge of Treatment of Guillain-Barré Syndrome, including intravenous immunoglobulin and plasma exchange.
Journal of Infusion Nursing Share:



A cross-sectional correlational design was used to evaluate relationships between sleep deprivation and occupational and patient care errors in 289 hospital night shift nurses. Be sure to read Sleep Deprivation and Error in Nurses who Work the Night Shift.
JONA: Journal of Nursing Administration Share: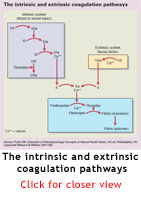 Review the most commonly used hemostatic agents for topical hemostasis and sealants and the advantages and disadvantages of physical, absorbable, biologic, and synthetic agents. Don't miss Med Report: Know your hemostatic agents.
OR Nurse Share:



Browse our Recommended Readings on arranging family conferences, assessing suicide risk, using social media, and more.

Read the articles in the latest Featured Journal online only on NursingCenter. The Featured Journal gives you the opportunity to get acquainted with the kind of coverage and clinical information it has to offer. Get to know our journals. The current Featured Journal is....