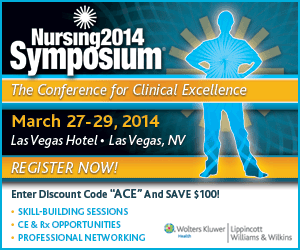 Join the conversation! We have several new blog posts on NursingCenter's In The Round!
Do you know the perfect candidate to be featured for Nurses On the Move? We want to know about special nurses who are doing great things within the profession and within the healthcare industry as a whole. Email your submissions to ClinicalEditor@NursingCenter.com. Be sure to check out Nurses on the Move Part 1 and Part 2.




The skin is the largest organ of the human body, yet we are able to see dermatologic disorders and skin changes fairly easily. Unlike other internal body organs, we can visualize skin changes using our eyes, without the use of sophisticated technology and invasive procedures. Those interested in clinical dermatology information will benefit from our image library to learn from our photos and illustrations.

Each month, we'll select a featured topic and share our favorite journal content with you FREE! This month's featured clinical update is acne.

The nonreport option was established to offer sexual assault survivors a full range of reporting options and to ensure exemplary health care, with evidence collection as an important secondary goal. In Original Research: Giving Sexual Assault Survivors Time to Decide: An Exploration of the Use and Effects of the Nonreport Option, researchers examine the implementation of the nonreport option in Texas and explore its impact.
AJN, American Journal of Nursing Share:




(2.5 contact hours)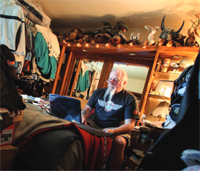 One in 20 people experiences compulsive hoarding, with severity ranging from mild to life-threatening. In Hope for Hoarding Disorder, learn about how to recognize it, available treatment options, and patient and family teaching points.
Nursing Made Incredibly Easy! Share:




(2.3 contact hours)
Review current knowledge about obesity in pregnancy and associated health risks, weight stigma as a barrier to care and interventions that have evidence of benefit, and the development of policies and guidelines to improve care. Don't miss Obesity in Pregnancy: Addressing Risks to Improve Outcomes.
Journal of Perinatal and Neonatal Nursing Share:




(2.8 contact hours)
Review our Recommended CE list on the 2014 hospital national patient safety goals, palliative care, hospice care, and bioethics, post tonsillectomy pain in children...

---

Featured Education Program


Online Nursing Degrees and Certificates
Looking to advance your career? Get your RN to BS or MSN degree. Earn a certificate in nursing management, nursing informatics, nursing forensics, nursing administration or nursing education. Apply to one of the Penn State World Campus online programs today!
---
The emergence of an epidemic strain makes prevention and early diagnosis of C. diff critical. Read more about this pathogen and its burden to the health care system in Clostridium difficile Infection is on the Rise.
AJN, American Journal of Nursing Share: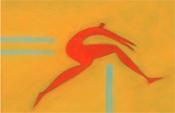 This article outlines the key reasons why nurses need a BSN and discusses how seasoned nurses can overcome common barriers to returning to school for a higher degree. Discover seven steps to success by reading Overcoming the Barriers to Achieving a BSN: Part 1.
Nursing2014 Share:





How do the ethical principles of autonomy, beneficence, and nonmaleficence apply to situations in which restraints are used? Find out about alternative strategies to consider by exploring Physical Restraints: To Use or Not to Use?
Nursing Made Incredibly Easy! Share:



Browse our Recommended Readings on lateral violence and the exit strategy, lessons learned from litigation, management of patients who lack decision-making capacity, and more.

Read the articles in the latest Featured Journal online only on NursingCenter. The Featured Journal gives you the opportunity to get acquainted with the kind of coverage and clinical information it has to offer. Get to know our journals. The current Featured Journal is....