Infusion pumps are involved in 35 to 60% of the estimated 700,000 adverse drug events occurring each year in the United States. Update your knowledge of a new generation of I.V. infusion pumps by reading Intelligent Infusion.
Nursing Management
Ventricular assist devices are among the highly technological devices used to support a failing heart. Don't miss this Update on Ventricular Assist Device Technology.
AACN Advanced Critical Care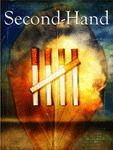 If you work in home care, you may interact with patients in settings where tobacco products are used. How can you minimize your exposure to second-hand smoke? Find out by examining Second-Hand Smoke Exposure: A CALL TO ACTION.
Home Healthcare Nurse
Browse our Recommended Readings about bullying among nurses, better patient surveillance, nurse burnout and stress in the NICU, and more.
New Open Heart Clinical Resource Program
Read articles on developments in open-heart and critical care programs and even earn Free CE when you visit this new resource page. Current topics include: rapid treatment approach to cardiogenic shock (CE), quality of life following elective open-heart surgery, updates on inotropes and vasopressors, ECG challenges, and more.
Visit the Open Heart Clinical Resource page now
Allergic Asthma Resource Center Developed in Partnership with the Asthma and Allergy Foundation of America(AAFA)
Despite treatment, many of your patients' asthma symptoms may not be under control. They may have allergic asthma, the most common form of asthma, which is triggered by allergens like pet dander, dust mites or mold. An IgE test is one way to help determine if your patients' asthma is allergic. AAFA, as part of their "What's My IgE" educational program, encourages healthcare professionals and patients to discuss whether an IgE test is appropriate.
Visit the Allergic Asthma Resource Center Now
Sponsored Link
Lawsuit review: Learn what not to do by reading these actual case studies.