Dear Colleague,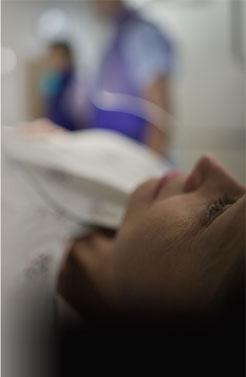 How often have patients or family members asked you "What would you do if this was your mother (father, child, spouse, etc.)?" How often have you asked yourself "If this was my loved one, would I do things differently?" Ethical situations arise daily and when it comes to decision-making, there are so many variables that can come into play – living wills, do-not-resuscitate orders, disagreements among families or surrogate decision makers, prior experience, your own moral and ethical beliefs, and so on.
An article in the current issue of the Journal of Hospice and Palliative Care Nursing sheds some light on a particularly interesting consideration regarding decision making. In Why Surrogates Don't Make Decisions the Way We Think They Ought to: Insights From Moral Psychology, we learn about a hierarchy of three ethical standards which should help surrogates to make decisions consistent with a patient's wishes, however research shows that this often is not the case. The three standards in the hierarchy are:
known wishes,
substituted judgment,
and best interests.
In this article, the authors present 5 assumptions that are implicit when using this hierarchy, including a discussion of how can one predict preferences for an unknown circumstance in the future? I encourage you to read this article in its entirety to learn more!
Ethics is a big topic in healthcare – you can also read more by exploring the articles in More Resources and our Focus On: Nursing Ethics resource collection.

| | |
| --- | --- |
| | Why Surrogates Don't Make Decisions the Way We Think They Ought to: Insights From Moral Psychology |
| | Ethical Issues: Putting the Meds in the Applesauce |
| | |
| | |
| | Use of Digital Health Records Raises Ethics Concerns |
| | Is It Ethical to Do Dialysis But Not Cardiopulmonary Resuscitation? |



Lisa Bonsall, MSN, RN, CRNP
Clinical Editor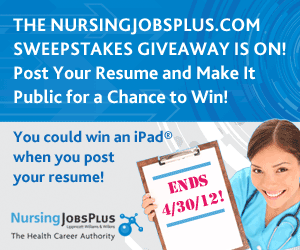 We are getting ready for National Nurses Week! Don't miss our next issue of NursingCenter enews on May 3, 2012 to learn what we have planned!

Join the conversation! Here's what happening on NursingCenter's In the Round:

New articles and editorials have been added to Focus On: The Future of Nursing.

Free access to journal content and more in Clinical Update: Psoriasis. Learn about the latest news, psychological impact, patch testing, and more.

The current featured article is The Clinical Conundrum of Pruritus. It's a CE article from the current issue of the Journal of the Dermatology Nurses' Association. Review common and uncommon causes of pruritus and recommendations for evaluation and management.

Increase awareness of emergency contraception, correct common misconceptions about its mechanism of action and potential adverse effects, and facilitate patient access. Don't miss The Underutilization of Emergency Contraception.
AJN, American Journal of Nursing Share:



(2.3 contact hours)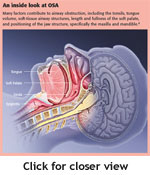 Obstructive sleep apnea is characterized by many apneic and hypopneic periods during the sleeping cycle. These episodes eventually lead to complications of the cardiovascular system. Learn more, including signs and symptoms, diagnosis, and management in Sounding the Alarm for Patients with Obstructive Sleep Apnea.
Nursing2012 Share:




(2.5 contact hours)
This study examines the evidence supporting the combined use of interventions to prevent pressure ulcers (PrUs) in acute care and long-term-care facilities. Take some time to read Comprehensive Programs for Preventing Pressure Ulcers: A Review of the Literature.
Advances in Skin & Wound Care: The Journal for Prevention and Healing Share:




(2.9 contact hours)
Review our Recommended CE list on the many faces of dementia, obstructive sleep apnea, prevention and management of osteoarthritis ...