Dear Subscriber,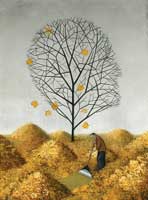 The CE feature in the August issue of Nursing Management is one not to be missed. Some of us routinely care for patients at the end of their lives, while for others, it is a rare occurrence that we care for someone who is dying. In either case, it is important that, as nurses, we have an understanding of what end-of-life care entails. Several passages in Managing Care At The End Of Life caused me to stop and think, "Yes, that is end-of-life care," but this description of the Peaceful End-of-Life Theory, from Ruland and Moore (1998) really makes it clear:

"This theory isn't specifically focused on the instance of dying itself, but rather it defines peaceful and meaningful living during the time that remains for those near the end of life."

You can read more on this topic by exploring the articles in More Resources. Among these articles you'll find good information about communicating with patients, families, and colleagues about end-of-life care; a personal account of an end-of-life experience with a child; and several resources both for you and the patients for whom you care.

| | |
| --- | --- |
| | |
| | Life-Support Interventions at the End of Life: Unintended Consequences |
| | |
| | End-of-Life Discussion in Assisted Living Facilities |
| | Family Perspectives on End-of-Life Care: A Metasynthesis |
| | Interdisciplinary Education on Discussing End-of-Life Care |
| | Prognostic Communication of Critical Care Nurses and Physicians at End of Life |

Sincerely,



Lisa Bonsall, MSN, RN, CRNP
Clinical Editor
Ruland C.M., Moore S.M. (1998). Theory construction based on standards of care: a proposed theory of the peaceful end of life. Nursing Outlook, 46(4).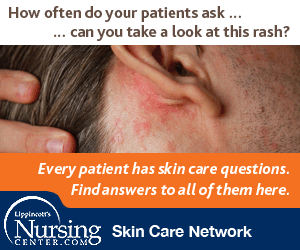 Take some time to read the latest posts on In The Round – leave a comment and join the discussion!
In Lab Values and DKA, access a handy table of values seen in diabetic ketoacidosis.
Read Spotlight on Men's Health and learn some staggering statistics. There is also a nice infographic with tips on when and how often men should be tested for certain health issues.
Did you know that in addition to this NursingCenter eNews, you could be receiving any (or all) of nine other specialty eEnewsletters? Don't miss an issue - sign up now!

Enjoy access to our featured collection, Clinical Update: Skin Infections. Discover the latest developments and read all related content from our journals, including articles about bedbugs, MRSA, abscesses, cellulitis, and more!
Also, new updates have been added to Consumer Corner and Legislation Related to Dermatology. Be sure to check them out today!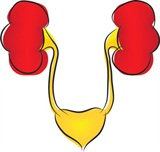 What happens when the kidneys aren't functioning properly? What are the symptoms and treatment of kidney dysfunction? Explore these questions and review normal kidney function, acute kidney injury (AKI), chronic kidney disease (CKD), dialysis, and kidney transplantation by reading
Know the Flow: Kidney Disease.

Nursing Made Incredibly Easy!
Share:



(2.3 contact hours)
Gender-related factors and strategies must be considered to effectively manage metabolic syndrome in women and improve outcomes. Be sure to read Managing Metabolic Syndrome in Women.
The Nurse Practitioner: The American Journal of Primary Health Care Share:




(2.3 contact hours)
The purpose of this study was to explore the experiences of adolescents within an inpatient behavioral program for the treatment of anorexia nervosa, as well as those of the nurses who cared for them. Discover the findings which may improve therapeutic relationships within such programs by reading Original Research: An Inpatient Program for Adolescents with Anorexia Experienced as a Metaphoric Prison.
AJN, American Journal of Nursing Share:




(2.5 contact hours)
Review our Recommended CE list on epidural analgesia, shingles, LGBTQ Cultures...