Dear Colleague,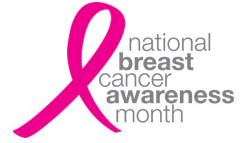 October is National Breast Cancer Awareness Month, an annual campaign to increase awareness of this disease. According to the American Cancer Society, there are more than 2.9 million breast cancer survivors in the United States and death rates have been declining since 1990 thanks to increased awareness, early detection, and advances in treatment.
In this month's issue of American Journal of Nursing, there is an original research article, Being Young, Female, and BRCA Positive. In this study, Rebekah Hamilton, PhD, RN, investigated the psychosocial consequences of women who have tested positive for a BRCA1 or BRCA2 gene mutation. These women face complex issues especially with regard to marriage and chidren. Understanding the genetics involved is important for us as nurses, as is looking "beyond the science to the patient and family." I encourage you to read this article as well as the others in More Resources to increase your own awareness and knowledge about breast cancer.

| | |
| --- | --- |
| | Original Research: Being Young, Female, and BRCA Positive |
| | Effects of False-Positive Results in a Breast Screening Program on Anxiety, Depression and Health-Related Quality of Life |
| | From "No Big Deal" to "Losing Oneself": Different Meanings of Mastectomy |
| | |
| | Posttreatment Concerns of Older Women With Early-Stage Breast Cancer |

Sincerely,



Lisa Bonsall, MSN, RN, CRNP
Clinical Editor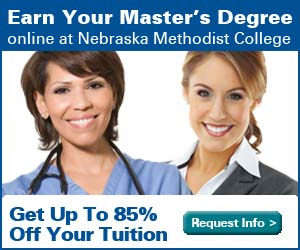 Find out what's happening on NursingCenter's In The Round. Check out recent comments from our nurse colleagues around the world and be sure the read the latest posts:

All of the patient education tools from Lippincott's nursing journals can be accessed free on NursingCenter. Share them with your patients today!

There are 11 titles in our collection of eBooks, including AJN's Evidence Based Practice Series, 2012 Nurses Guide to Infusion Coding and Documentation, and the JBI Online Book Series.


Professional practice based on evidence improves healthcare practice, improves patient outcomes, and lowers healthcare costs. Take some time to read the articles in this collection, Translating Research into Professional Practice, to help you gain a better understanding of evidence-based practice and continue on your professional journey.

The Joanna Briggs Institute Thematic Analysis Program (TAP) is a simple online tool designed to assist researchers to analyse small qualitative datasets following a three-step process of entering data; categorising data; and building themes.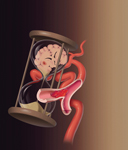 Ischemic strokes are the result of an interruption in cerebral blood flow causing necrosis to brain tissue, which can result from stenosis, thrombus, or thromboemboli. Find out what you need to know to provide the best patient care by reading Ischemic Stroke: The First 24 Hours.
The Nurse Practitioner: The American Journal of Primary Health Care -Featured Journal Share:



(2 contact hours)
Don't miss this article which offers valuable information on how to screen patients for elder abuse, help them get the help they need, and provide them with resources to prevent elder abuse from happening. Take some time to read Elder Abuse: Screening, Intervention, And Prevention.
Nursing2012 Share:




(2 contact hours)
As nurses, staying up-to-date on the latest drug information is imperative. Get the latest developments on New Cancer Drugs used to treat colorectal cancer, chronic myeloid leukemia, acute lymphoblastic leukemia, and other cancers.
Oncology Times Share:




(2 contact hours)
Review our Recommended CE list on STIs, healthcare delivery, venous thromboembolism prophylaxis...