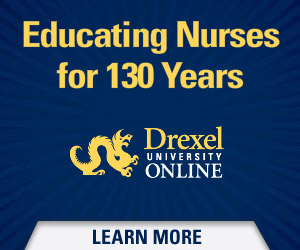 AJN's Evidence-Based Practice Series: Step by Step is now available in an e-reader format for download to a device such as an iPad, Nook, or Kindle. Gain the knowledge and skills you need to implement EBP consistently, one step at a time!
No matter what your specialty is or where you practice, chances are you have cared for patients with diabetes or patients at risk for diabetes. Explore our new collection of articles, Focus On: Diabetes and review some of the basics, fine tune your knowledge and clinical skills, and discover recent findings.
New articles have been added to our Focus On: The Future of Nursing page. Stop by and see what's been published recently in Journal of Nursing Administration, Nursing Research, and Nursing Administration Quarterly.

Get the latest drug updates! Drug news, our collection of drug articles, and information on medication errors have recently been updated.

Enjoy access to our featured collection, Clinical Update: Alopecia. Get the latest news and read all related content from our journals.
Find out about upcoming conferences related to dermatology nursing and skin care. Stay up-to-date with the latest practice recommendations, meet your continuing education requirements, network with colleagues, and more!

Sign up for Skin Care Insider to get the latest skin care news and articles delivered to your inbox each month!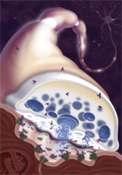 Myasthenia gravis is the most common primary disorder of neuromuscular transmission. Review its pathophysiology, signs and symptoms, diagnosis, and treatment by reading Myasthenia Gravis: Helping Patients Have Better Outcomes.
The Nurse Practitioner: The American Journal of Primary Health Care -Featured Journal Share:



(2.3 contact hours/0.5 Advanced Pharmacology Hours)
Postoperative delirium is one of the most common surgical complications in adults ages 65 and older. This review evaluates risk factors, discusses screening and assessment instruments, and examines intervention strategies. Don't miss Postoperative Delirium in Elderly Patients.
AJN, American Journal of Nursing Share:




(2.5 contact hours)
Sickle cell disease is associated with painful, slow-to-heal leg ulcers. This article discusses the wound bed preparation paradigm as a guide to the treatment of sickle cell-associated leg ulcers. Take some time to read Sickle Cell Disease and Leg Ulcers.
Advances in Skin & Wound Care: The Journal for Prevention and Healing Share:




(3 contact hours)
Review our Recommended CE list on the effectiveness of nurse preceptors, neonatal nursing care, health information technology and nursing...