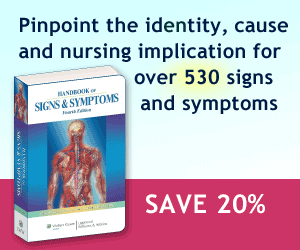 No matter where you work, attention to a patient's fluid and electrolyte status is essential. Don't miss our new collection, Focus On: Fluids & Electrolytes! These articles, podcasts, and other resources will give you a general overview of fluids and electrolytes and increase your understanding of the common causes, signs and symptoms, and available treatments to correct abnormalities and imbalances.
Journal of Forensic Nursing (JFN), the official journal of the International Association of Forensic Nurses, has been added to our extensive list of nursing journals! This groundbreaking publication addresses health care issues that transcend health and legal systems by articulating nursing's response to violence.
How many times has a patient said "I feel funny" or "I don't feel right" and then proceeded to code shortly thereafter? Stop by our blog, NursingCenter's In The Round, to share your experiences and read what others are saying.

In Clinical Update: Acne, enjoy FREE access to articles and learn the latest drug information, read case studies, and more!
New updates have been added to Consumer Corner. Discover what your patients are reading in the mainstream media so you can help correct any myths and answer questions.
Take some time to read the current featured article from The Nurse Practitioner, Leprosy: When To Raise Suspicion.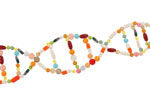 Recent studies have shown that a patient's response to drug therapy, including adverse drug reactions, can be strongly influenced by the patient's genetic makeup. Discover What You Need To Know About Pharmacogenomics.
Nursing2013 Share:




(2.3 contact hours)
Skin tears, one of the most dreaded consequences of trauma to aging skin, require a skilled assessment approach and special wound care practices to prevent complications and promote healing. Learn about effective treatments and prevention strategies by reading Skin Tears Care and Management of the Older Adult at Home.
Home Healthcare Nurse Share:




(2.8 contact hours)
Even when patients receive optimal therapy, they periodically experience exacerbations of COPD. This article outlines current guidelines and evidence-based recommendations for identifying, assessing, and managing COPD Exacerbations.
AJN, American Journal of Nursing Share:




(2.6 contact hours)
Review our Recommended CE list on symptomatic varicose veins, leukemia, prostate and renal cancer treatment updates ...