Don't miss our new collection, Focus On: Fluids & Electrolytes! These articles, podcasts, and other resources will give you a general overview of fluids and electrolytes and increase your understanding of the common causes, signs and symptoms, and available treatments to correct abnormalities and imbalances.
Two new blog posts have been added to NursingCenter's In The Round:
Two new CEs have been added to the CESaver Collection!

A new CE has been added to the JBI Best Practice collection: Interventions to Reduce Undernutrition and Promote Eating in Older Adults with Dementia.
A wealth of evidence-based practice resources from the Joanna Briggs Institute (JBI) are available exclusively on Lippincott's Evidence-Based Practice Network. These resources offer new and improved tools from JBI, and fresh insight into evidence-based practice.
Take advantage of a FREE webcast on March 12, 2013 at 9 am EDT! Register today for Beyond the Search: Maximizing the Quality of Systematic Reviews and get ready to gain a better understanding of systematic reviews, the role they play in informing practice and policy in health care today and opportunities for clinicians and librarians to influence the development of systematic reviews and improve the quality of evidence synthesis at their institution.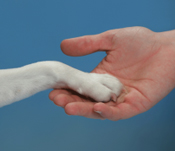 For many people, interacting with a pet brings a sense of constant love and affection. Take a look at how animal-assisted therapy (AAT) is used in an acute care setting and access guidelines for starting an AAT program in your facility by reading
Animal-Assisted Therapy: Paws With A Cause.
Nursing Management
Share:



(1.5 contact hours)
The four most common bacterial skin infections are impetigo, erysipelas, cellulitis, and folliculitis. Review the etiology, clinical presentation, diagnosis, prevention, treatment, and implications for primary care practice necessary for Uncovering Common Bacterial Skin Infections.
The Nurse Practitioner: The American Journal of Primary Health Care Share:




(2.3 contact hours/0.5 contact hour)
Recent studies have shown that a patient's response to drug therapy, including adverse drug reactions, can be strongly influenced by the patient's genetic makeup. Pharmacogenomics, or tailoring medications to a patient's genomic information, is a significant and growing area of research with the potential to improve patient outcomes. Discover What You Need To Know About Pharmacogenomics.
Nursing2013 Share:




(2.3 contact hours)
Review our Recommended CE list on Multiple Sclerosis, obstructive sleep apnea, vaccine-preventable disease...